Convert More leads Using a Lead Generation Funnel
The first step to growing your revenue is to make people aware of your brand and turn them into leads likely to become long-term customers. Yet, about 61% of businesses struggle to acquire leads. If you're trying to scale your business, having a proper lead generation funnel will help your business grow exponentially.
Explore Our Lead Generation Service Plans
Bronze Plan

No Contract. Month-to-month.
$2500/mo

✅ Get Listed 100+ Online Directories
🚫 Business Profile Creation
🚫 Customer Review Management Tool

Get Started

Silver Plan

No Contract. Month-to-month.
$4500/mo

✅ Get Listed 100+ Online Directories
✅ Business Profile Creation
🚫 Customer Review Management Tool

Get Started

Gold Plan

No Contract. Month-to-month.
$8500/mo

✅ Get Listed 100+ Online Directories
✅ Business Profile Creation
✅ Customer Review Management Tool

Get Started
Get Started With A Free Marketing Analysis Of Your Business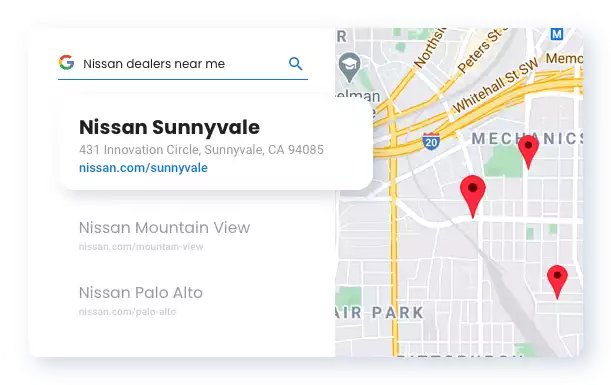 Rank Higher. Rank Accurately.
Drive leads to your business no matter where they search with tools purpose-built for top-of-page results on Google, Facebook, Bing, and other leading sites.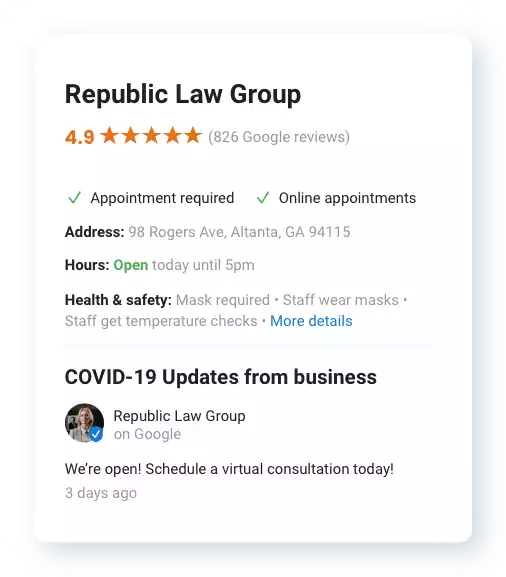 Ready For Anything
The unexpected for your business shouldn't be a surprise for your customers. Respond to ever- changing events in real time, no matter the scale — pandemic, power-outage, anything.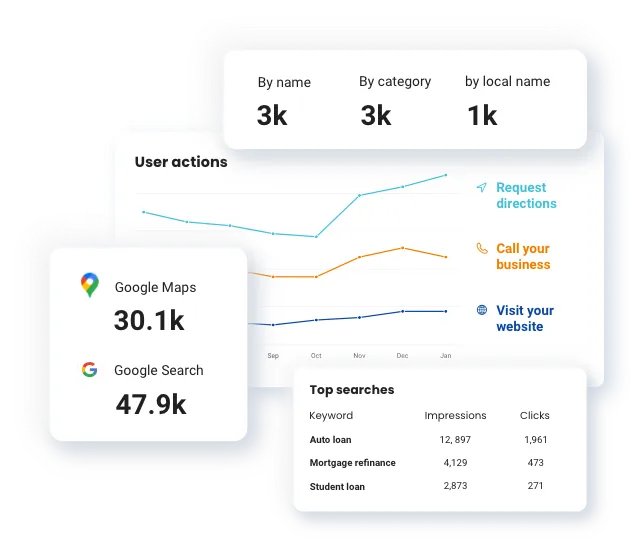 Rich Reporting And Dashboards
Our Listing dashboard gives you a complete library of reports across all your locations' online performance — making it easier than ever to monitor traffic, call volume, and keyword ranking, and address red flags.
The Only Platform You Need To Improve Local SEO
Our tools help you rank higher, grow your reputation, and build citations—all at an unbeatable price. Get better local search visibility and more customers with Soda Spoon.
Get Listed Everywhere Your Customers Are Searching For Your Business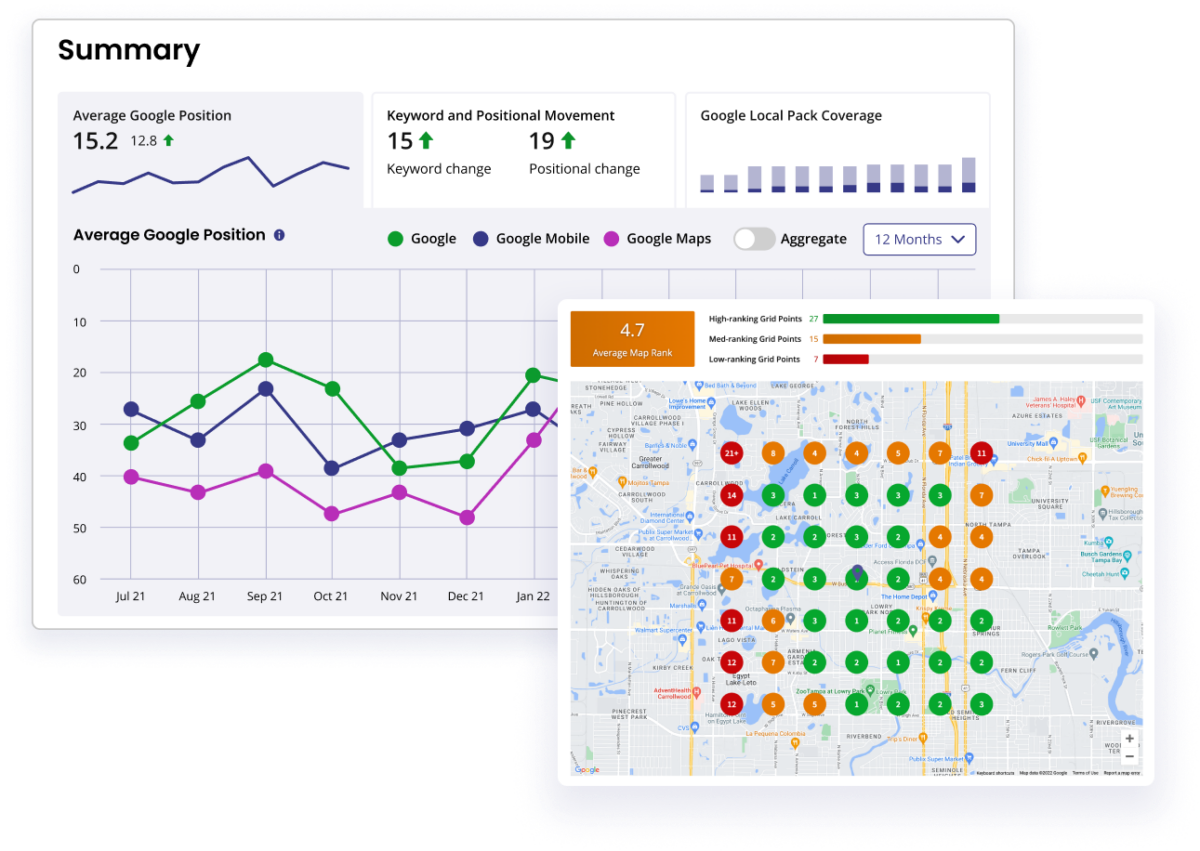 The Most Comprehensive Local Rank Tracking
Go beyond basic rank reporting. See the complete picture of local rankings and uncover the best opportunities to rank higher and grow search traffic.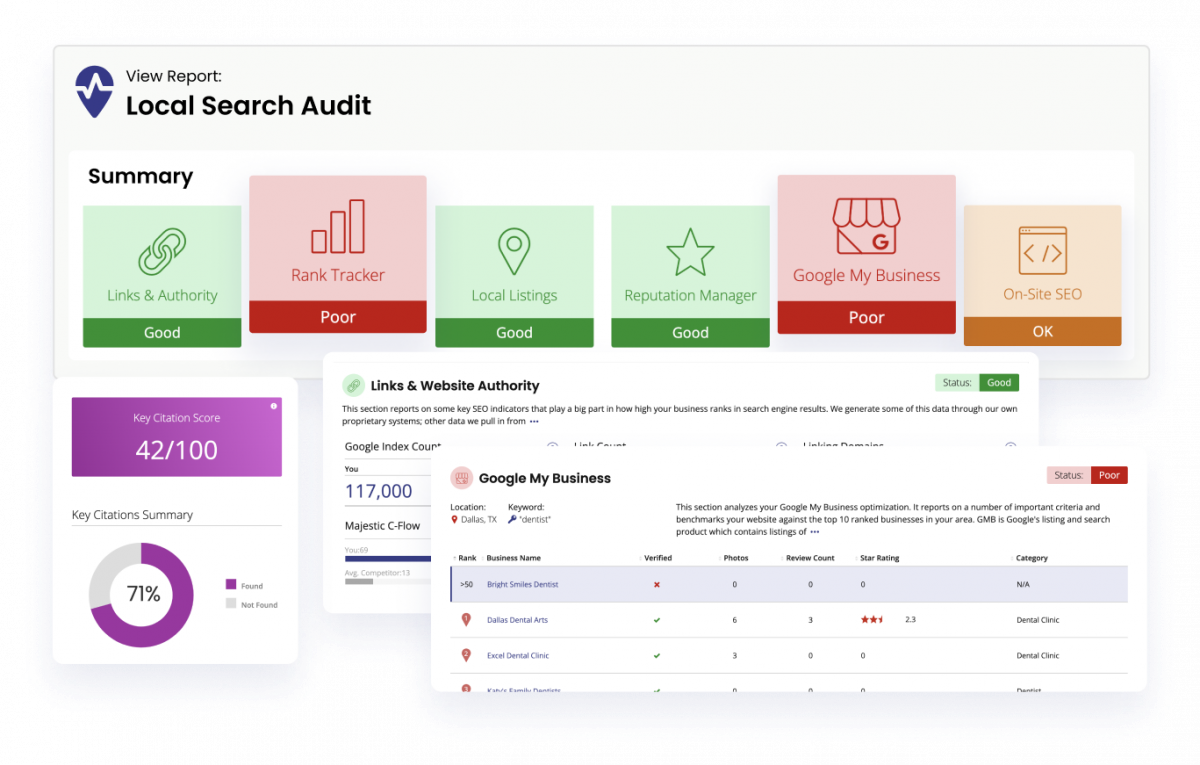 Audit Every Inch Of Local SEO In Minutes
Discover SEO issues that need fixing and the best opportunities to improve results. Sit back and let our automated auditing tools crunch hundreds of data points.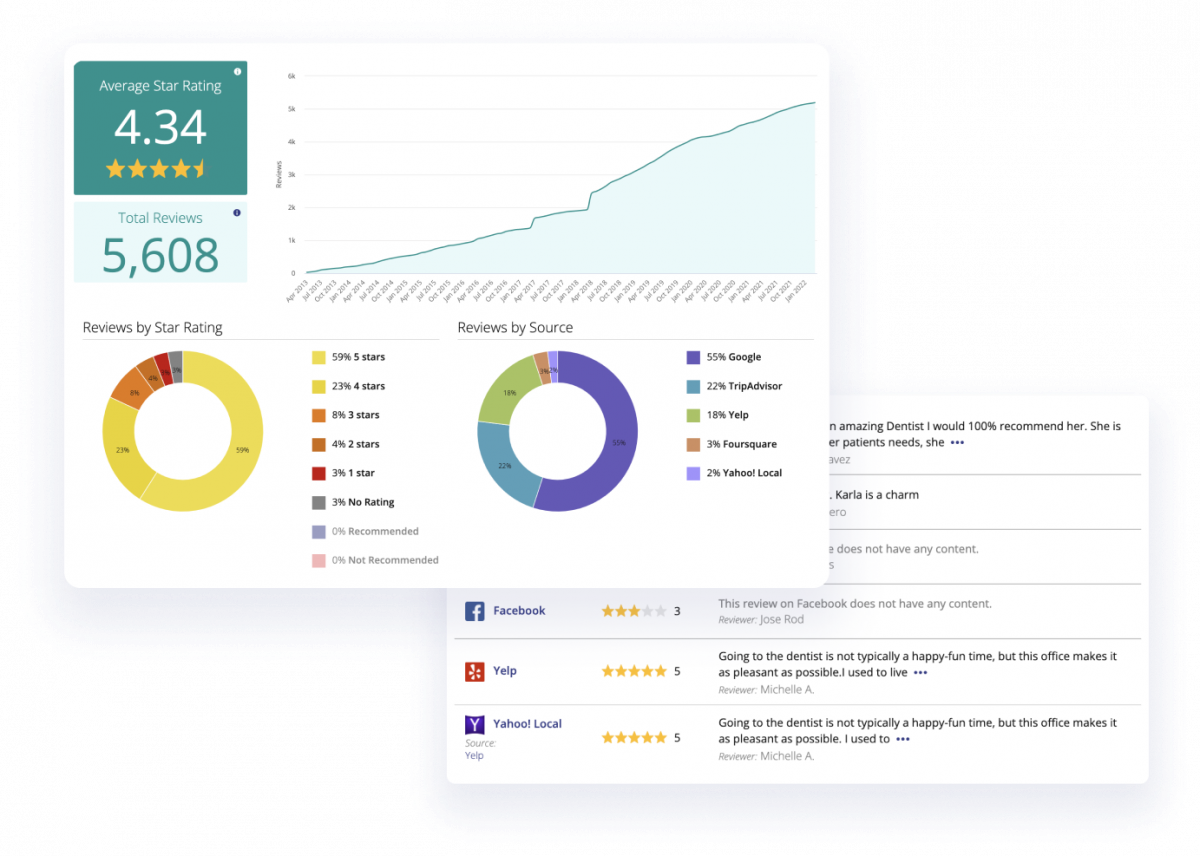 Attract More Customers
Generate more reviews, monitor and respond to them quicker, and turn positive reviews into powerful social proof.
Soda Spoon Is The Clear Choice For Small And Local Business Listings
Time To Value

Get hundreds of locations up and running in days, not weeks.

Rich Reporting And Dashboards

View insights across all your locations in a single dashboard.

Full-Stack Solution

Get the all-in-one Experience Marketing platform for multi-location businesses.

API Integrations

Push-button connectivity syncs your listings to key sites in a single click.

Ease Of Use

Remove the headache from managing and optimizing multi-location listings.

Auto Sync

Save time with listings that automatically update across all sites and platforms.
Commonly Asked Questions About Local SEO
How do I get on page one of Google for a specific keyword?

There's no magical formula for ranking on the first page, but Google heavily favors websites with quality content developed around relevant keywords. Simply placing a keyword as many times as possible within your content will hurt your rankings.
I'm ranking well, so why am I not getting business from my site?

There are several factors to consider here. Every website has specific needs and converting visitors into customers can be tricky. It's best to start with a website audit and user experience review to diagnose your site's conversion restrictions.
I have lots of links to my website. Why am I not ranking well?

Google considers the quality of your backlinks, not the number. You want to obtain links from authoritative websites in your industry to indicate that you're a knowledgeable and reliable company to do business with.
How long does it take to start seeing results with SEO?

There's no set timetable for when you'll start to see rankings improve. Some businesses see progress within a few months, but many others need a year or more to recover from a Google penalty or clean up their content and backlinks.
How do I reach and attract a local audience to my website?

By setting up a Google Business Profile account, formerly Google My Business, and building a presence on local listings websites (e.g. Yelp, TripAdvisor, etc.), users will be presented with your location and contact information when they make a geographic-based search.
My rankings have dropped. What happened?

Search rankings change all the time, but if you've seen a significant drop, it could be due to increased competition under specific search terms, Google penalties, a poor mobile user experience, bad backlinks, or low-quality content.