Book Your Free 1:1 Session
Fully-Managed, Social Media Plans
Bronze Plan

No Contract. Month-to-month. $1,500/mo

✅ Start Creating Followers
✅ Start Generating Leads
✅ Post Every Week
✅ 16 Social Media Posts Total
✅ Up to 2 Social Media Networks
✅ Bio Keyword Optimization
✅ Dashboard For Reporting
✅ Hashtag Research And Optimization
✅ Unique Content For Every Post

The Bronze Plan includes a video call with your Account Executive each month.

Sign Up

Silver Plan

No Contract. Month-to-month. $3,000/mo

✅ Increase Your Followers
✅ Generate More Leads
✅ Post Every Other Day
✅ 64 Social Media Posts Total
✅ Up to 4 Social Media Networks
✅ Bio Keyword Optimization
✅ Dashboard For Reporting
✅ Hashtag Research And Optimization
✅ Unique Content For Every Post

The Silver Plan includes a video call with your Account Executive each month.

Sign Up

Gold Plan

No Contract. Month-to-month. $6,000/mo

✅ Gain Followers On Every Network
✅ Maximum Lead Generation
✅ Post Every Day
✅ 192 Social Media Posts Total
✅ Up to 8 Social Media Networks
✅ Bio Keyword Optimization
✅ Dashboard For Reporting
✅ Hashtag Research And Optimization
✅ Unique Content For Every Post

The Gold Plan includes a video call with your Account Executive each month.

Sign Up
We Support All Of The Major Social Media Networks
☑️ Facebook ☑️ Google Business
☑️ Instagram ☑️ LinkedIn ☑️ Pinterest
☑️ TikTok ☑️ Twitter ☑️ YouTube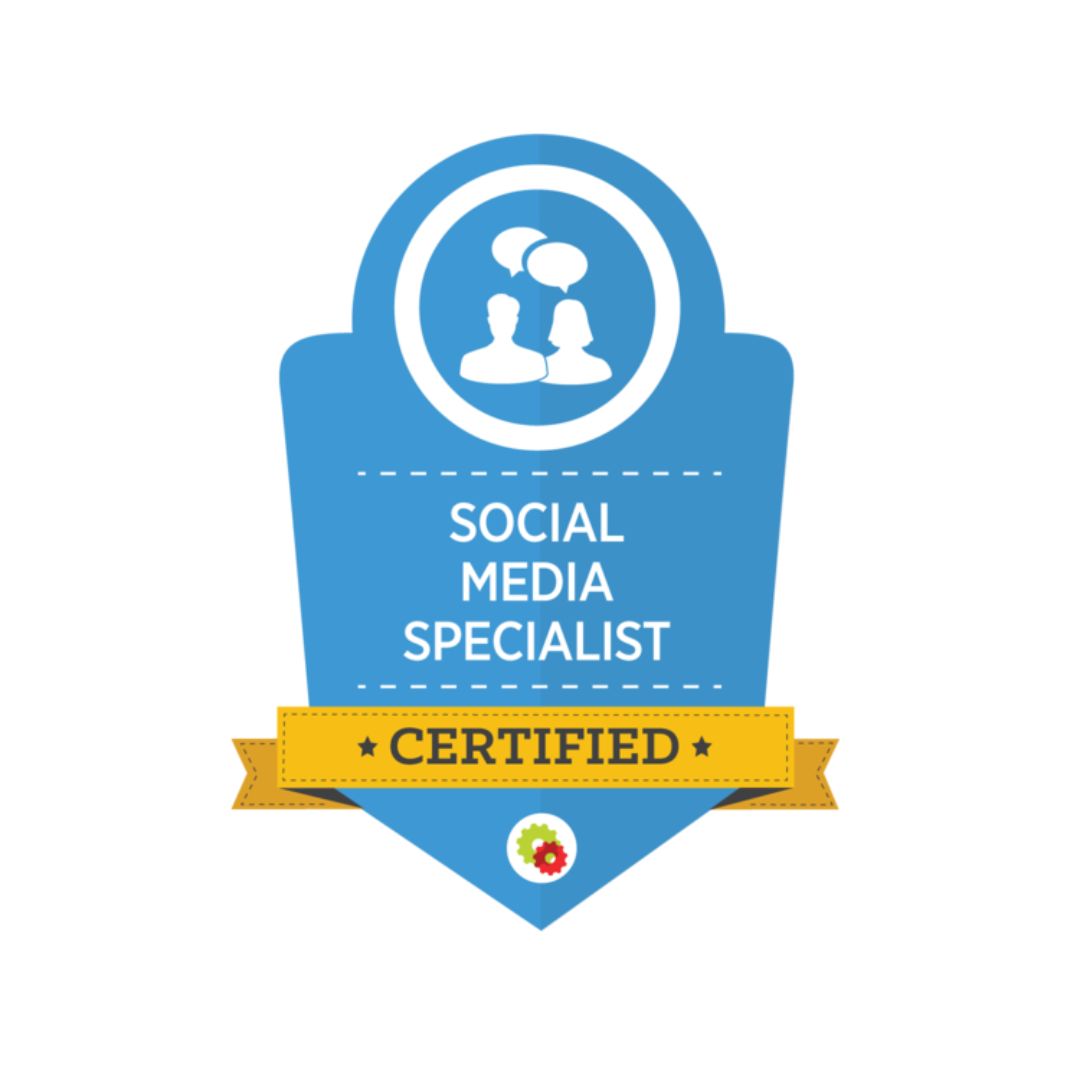 We Are Your Social Media Specialists
Social Media can be a tedious and challenging process for business owners. Don't sink your precious time into the depths of Instagram, Facebook, and more, leave it to us instead!
Get Started
Our Social Media Plans Come Fully-Loaded
Million-Dollar Talent & Industry-Leading Experts Working On Your Content

We Design Each Piece To Match Your Brand Identity

We Take Our Own Professional Photography

Scheduling Is Important Part Of Your Social Sucesss

Keeping Your Acounts Secure And Away From Hackers

Managing All Of The Accounts Is A Full Time Job

Track Your Progress With Email Reporting

Data Driven Results With Hashtag Insights And Trends

Built For Success With Your Account Executive Video Call
What Is Social Media?
The term "social media" refers to how people interact with one another through virtual communities and networks. The defining characteristic of social media is the sharing of user-generated content, including text, images, videos, and links. Some popular examples of social media platforms include Facebook, Instagram, TikTok, LinkedIn, and Twitter, among many others.

Over the last decade, social media has become an increasingly important part of advertising and marketing strategy. Companies without strategic social media plans miss valuable opportunities to connect with current and potential customers. Utilizing these platforms to communicate with potential and existing customers can help businesses of all sizes reach a larger audience.

Social Media Management, commonly abbreviated to SMM, can be a tedious and challenging process for business owners. We understand the importance of social media in today's business landscape. We offer comprehensive social media strategy and management services to help businesses make the most of their social media presence.

Our team of experienced social media experts will work with you to develop a custom social media plan that aligns with your business goals. We'll help you create and curate content, grow your following, and engage with your audience.
Why Soda Spoon for Social Media Management?
Soda Spoon is a social media management company that can help you with all aspects of your social media strategy, from creating a content calendar to posting content to measuring results. It doesn't matter if you're a local Salt Lake City business or from anywhere in the world - we can help you grow your social media presence and reach your target audiences and customers.
We understand the importance of social media for businesses, and we're here to help you make the most of it. Here are our 6 steps to success with all of our social media campaigns.
1. A team of experienced social media experts will help you create and execute a social media strategy that meets your business goals.

2. A focus on quality content that resonates with your audience and drives results.

3. Regular reporting and analysis to track your social media performance and measure your success.

4. A commitment to being responsive to your needs and providing excellent customer service.

5. Timely and effective social media postings that will engage your target audience.

6. Ongoing support and guidance to help you navigate the ever-changing world of social media.
What Are The Benefits Of Social Media Management Services?
Generate leads and sales

Create valuable content that converts potential leads into paying, loyal customers who love what your brand stands for.

Increased brand awareness

Promote your brand across social media and get your name in front of more people that are likely to engage with your brand online.

Improved web traffic 

Share your content across social media and drive traffic back to your website. More traffic to your website means better SEO.

Build relationships

Engage with your audience on social media, helping you build relationships with potential and existing customers.

Improved customer service

Respond to customer inquiries and complaints quickly and professionally to make sure your customers feel listened to.

Get customers insights

Track social media analytics and provide insights into who your customers are, what they want, and how you can serve them.
Top Salt Lake City Social Media Marketing Agency
No business is alike, which is why we offer custom social media management services. Whether you're looking to market your business on one social media network or five, our team of strategists can build a plan tailored to your company.
Businesses On Social Media
Social Media is popular for all kinds of businesses, including home service businesses, retail stores, spas and salons, professional services like lawyers and mortgage brokers, and much more. If you're a plumber, solar company, or another type of local business, Social Media can be a great way to reach new customers.
Frequently Asked Questions
How often should I post on social media?

This is a common question with no easy answer. The frequency of your social media posts will depend on several factors, including the social media platform, the type of content you're sharing, your goals, and your audience. Also, the type of business you run will play a role in how often you should be posting.

For example, suppose you're a retail business. In that case, you'll want to post more frequently during the holiday season to promote your sales and deals. On the other hand, if you run a B2B company, you may not need to post as often because your followers are less likely to be scrolling through social media during work hours.

No matter what type of business you have, we can help you determine the best posting frequency for your social media strategy. When it comes to social media, there is no one-size-fits-all solution. The platform(s) you use, the frequency of your posts.

As a general rule of thumb, we recommend posting as regularly as you can with the amount of time, resources, and ideas you have available. Experiment with different posting frequencies and see what works best for your business.
What is a social media content calendar?

A social media content calendar is a tool to plan and organize your social media posts. It helps you track what you need to post, when you need to post it, and who needs to post it. Using a content calendar can help you save time and ensure that your social media posts are well-organized and on-brand.

Without content calendars, businesses often struggle with inconsistency, post too much or too little, and fail to take advantage of seasonal opportunities. Most of the top social media content manager software platforms used to create content calendars are very easy to understand, so don't let the task of creating one overwhelm you.

Contact us when you're ready to get started. We'll help you create a social media content calendar that works for your business.
How does your process work?

Our Social Media Marketing management process has four steps:

1. Meet your dedicated Account Executive
2. Receive an in-depth analysis of your Social Media presence
3. Get a custom, data-driven strategy
4. See real, tangible results every month
What social networks do you support?

With our social media services, your business can launch a campaign on the following platforms:

Facebook
Instagram
LinkedIn
Pinterest
TikTok
Twitter
YouTube

We also support these other web services, ask your account executive for more details:

Bark
Bing
Clutch
Foursquare
Google My Business (GMB)
Thumbtack
Yelp
Is there a setup fee?

At Soda Spoon, we never charge a setup fee because we don't believe in price gouging our customers for extra services or fees they don't really need. We work with you to ensure every project we take on is a success - no hidden fees required!
Is there a contract?

Nope!

Our services are month-to-month with no contract, so that if you're ever unhappy, you're not obligated to stay with us. This allows us to earn and keep your trust every 30 days. However, we understand that some businesses are looking to save money, so we offer discounts for those who commit to an annual or multi-year plan.
What does the first 32 days look like?

Day 1: Sign up online, it's safe and secure, enter your payment information and create your online account for billing and reporting.
Day 2: Let's get to know you and your business, we have our first video call
Day 7: Discuss and review your next-level, social media strategy
Day 14: Finalize strategy and review your first month's brand-new content calendar
Day 21: Lights, camera, action! Design and production work begins, sneak preview
Day 30: Your New Social Media Marketing campaign officially goes live.
Day 31: You'll have a video call with your account executive
Day 32: Sit back, relax, and watch your social media grow organically! Now you can focus on the parts of your business that you do so well. You'll automatically receive email reporting based on the frequency you selected in your plan type.